Why take Feldenkrais Lessons?
Influenced by yoga and martial arts in the middle of the last century, Dr. Moshe Feldenkrais developed a series of lessons designed to improve life through movement. His approach was to encourage conscious attention to small movements. By engaging the brain and nervous system, people learn in a simple, pleasurable way. He summed up his method in the following way:
Make the impossible possible, the possible easy, and the easy, elegant.
Learn how to bring more ease into your daily movements: breathing, walking, turning, reaching. Join Susan for Awareness Through Movement® group classes and individual Functional Integration sessions on expanded breathing, safer pelvic movement, freeing your back and more.
---
Functional Integration® Sessions


Where:

Feldenkrais Center of Portland
3059 NE Glisan St
Portland, OR 97232




When:

Mondays,Tuesdays, Wednesdays, Thursdays and Saturday
Call or text 503.313.9813 for appointment availablity.





Cost:

$85/lesson (prompt pay rate)
$115/lesson (delayed insurance pay rate)




About:

I give Functional Integration® lessons to individuals, on a low treatment table using gentle, subtle, slow touch. While the group classes are more comparable as a cross between yoga and exercise classes, the experience of customized individual sessions is more indescribable, but highly effective.

Often after a Functional Integration lesson, students will be amazed that they feel so different or good. They will say "But you hardly moved me!" This is because a change in your nervous system is more effective when the change is small. This is the opposite of "no pain, no gain." Introducing a small change into the body's nervous system has greater longevity.

See the "What is Feldenkrais?" article for more information.



---
Awareness Through Movement® Classes
"The exercises are so simple and ingenious they lead on to others which one can invent in the same style."
Smithsonian.

Where:

The Movement Center
1021 NE 33rd Avenue
Portland, OR 97232
503.231.0383




When:

Tuesdays 5:45-6:45PM
Ongoing




Cost:

$13/class (Age 62 + rate: $10/class)
Sign up at the door or online at:
The Movement Center

About:

All classes are based on 45 minutes lessons, focusing on easy movements, done gently with awareness, with many rests, to reeducate the brain, nervous system and muscles.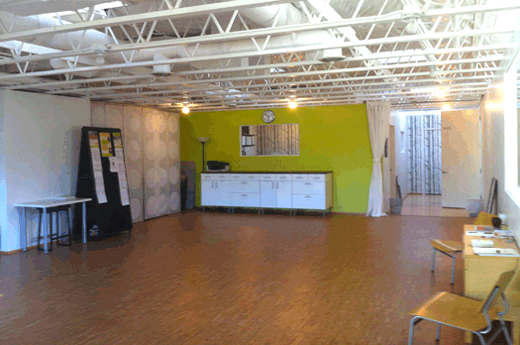 Where:

The Wellspring School for Healing Arts
2440 NE MLK Jr Blvd Suite 202
Portland, OR 97212
503.688.1482




When:

Thursdays 5:45-6:45PM
September 8th - October 13th, 2016




Cost:

$12/class (Wellspring Movement Pass $10 or less/class)
Sign up at the door or online at:
The Wellspring School for the Healing Arts
(click on Movement Classes)


About:

These six lessons Dr. Feldenkrais dubbed: The Introductory Series. He first taught this series of classes to psychotherapists at the famous California Esalen Institute in 1972. They are designed to teach you the essence of somatic movement.  The affected areas are primarily the spine, shoulders. Hips and knees. But actually they benefit the entire body! Join Susan to develop your awareness through movements.